Principals Perspectives... What do we want to say about ITE - Now and in the Future?
NZ Normal & Model Schools Leadership Conference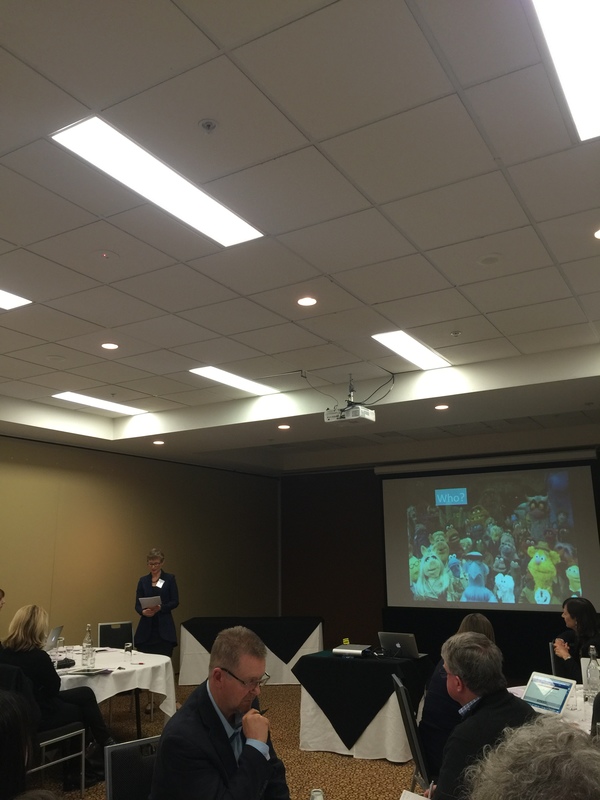 Dr Fiona Ell discussing the who, what, why of Initial Teacher Education
Here are the polls from her very informative and thought provoking presentation for us to consider.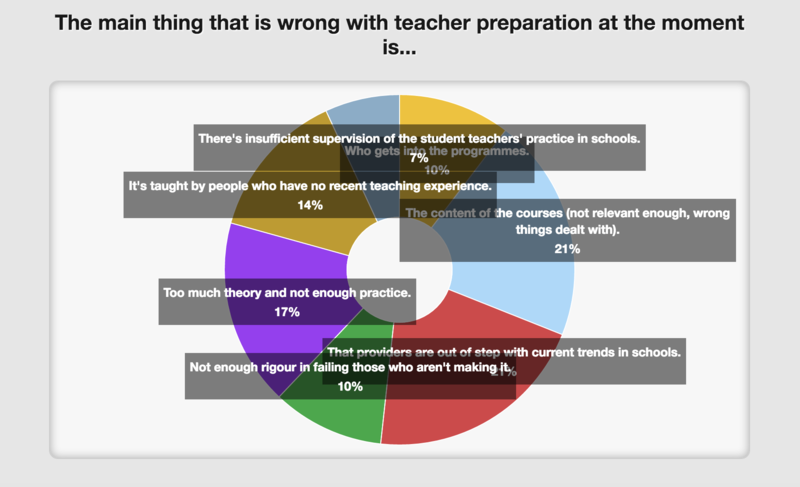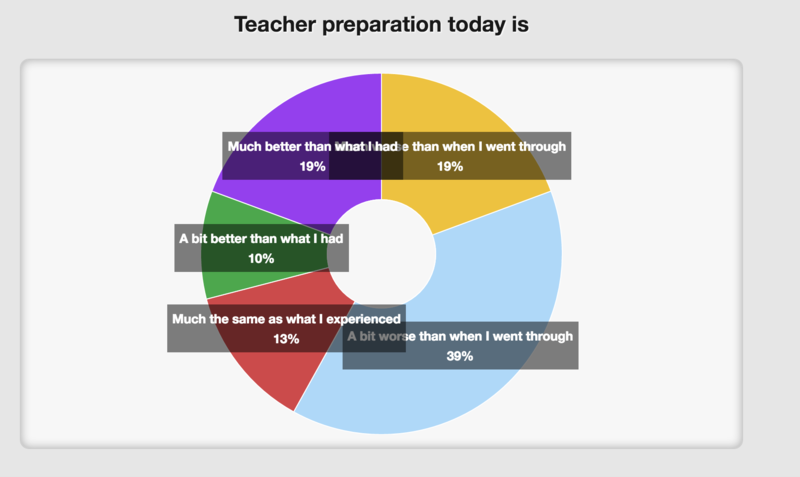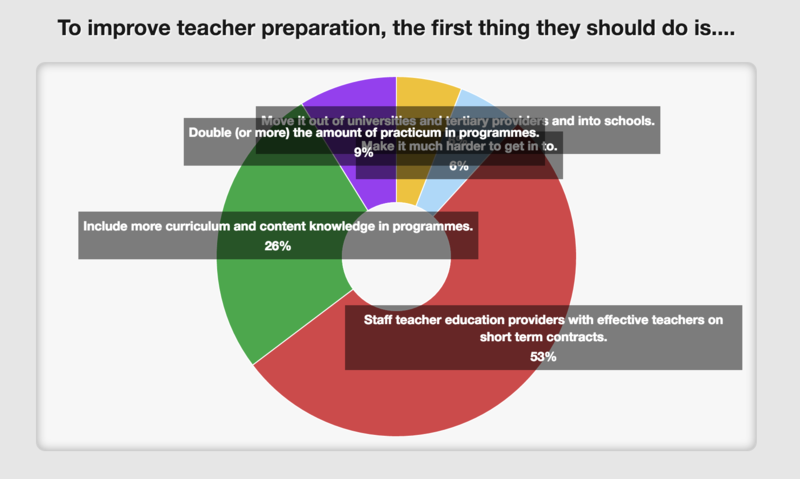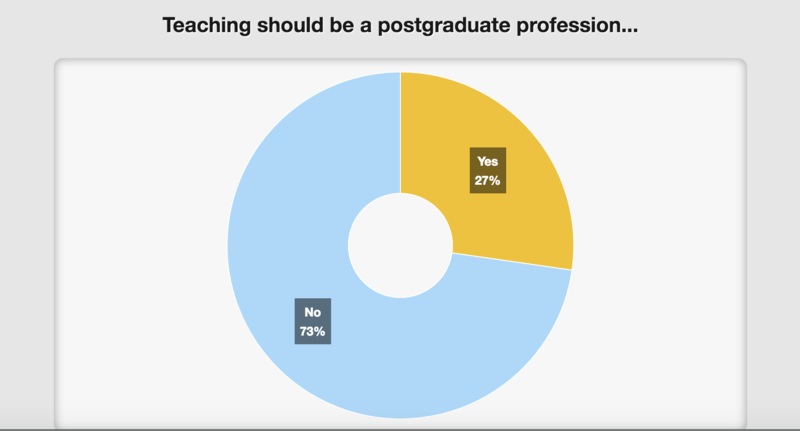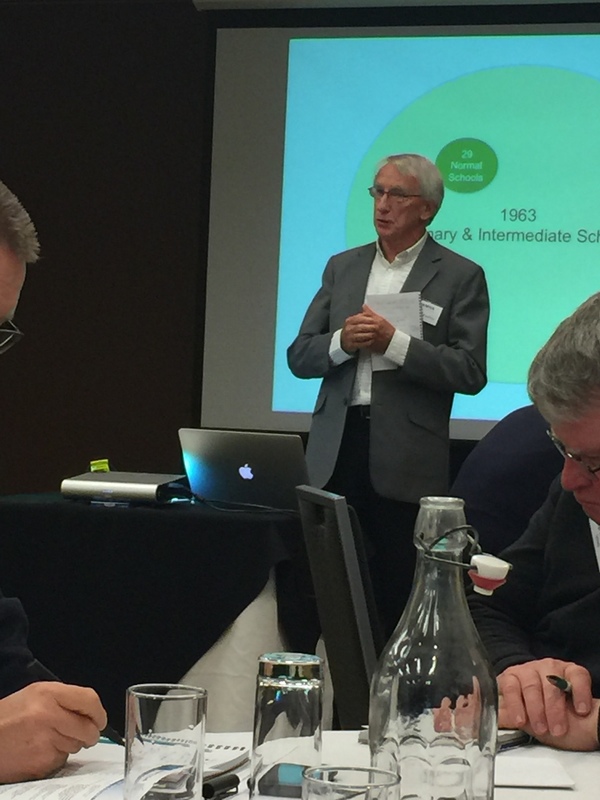 Dr Lester Flockton asking us to reflect on our learning from our conference.
MOE Sarah Borrell discussing Initial teacher Education and the statistics of graduates getting jobs.
What does good look like in ITE
High entry standards (particularly Literacy and Numeracy and dispositions to teach)

Good opportunities to link theory and practice

Strong professional relationships between ITE providers and ECE and school staff

A course design that gradually develops expertise, interwoven with coursework and demonstrations of effective teaching - offering opportunities for students to see teaching/learning in different contexts and learning communities.
Graduates don't necessarily move into teaching after graduation.
2015 only 15% of graduates are permanently employed full time- in South Island it is in single figures. This is consistent since 2000. Most enter as relievers within first year as graduates.
Barbara Benson Education Council
Education Council Plans (we need to do this together)
Review of graduating teacher standards

Alignment with practising teacher criteria- under review

Wide sector consultation (2-3 weeks)

Robustness and consistency across providers using a set of standards for graduating for ITE

Greater coherency and collaboration between programmes / providers to ensure that overall system needs are well met (do we need all of the providers to provide all subject areas and all programmes or can we ask providers to specialise in subjects or programmes?)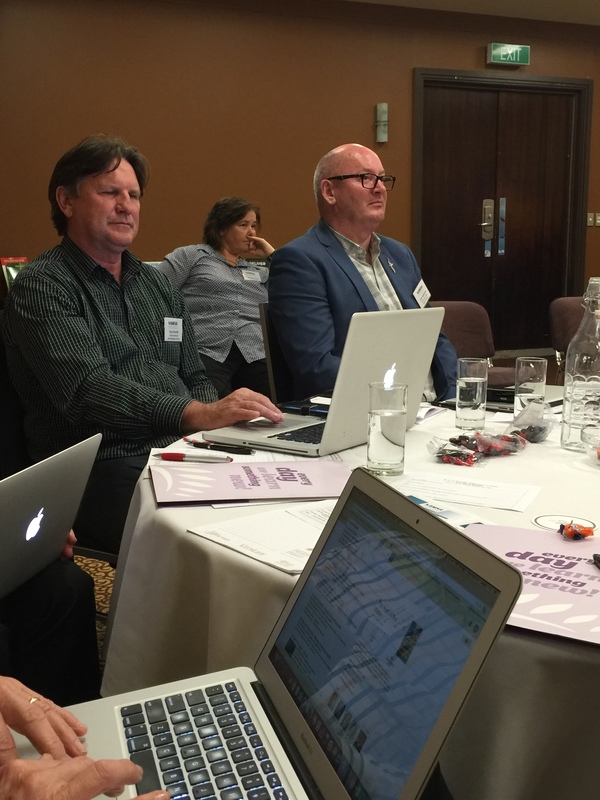 Some excellent learning taking place- John McKenzie our president is enjoying the day and Tony is taking notes on his learning.
Dr Alexandra Gunn
Divisions between theory and practice.
Work of Teacher Education Study- study across 5 countries, 2 year 2 phase project
How teacher educator work is constructed and maintained within Uni

What do university based educators do?

How uni based ITE work is interpreted?
(link shows the findings of this project)
Day 2
This morning there is an interesting article in the New Zealand Herald explaining the education act changes that are being proposed by Hekia Parata and the National government.
There was also an interesting article around oral language and the decline in oral language skills in 5 year olds entering school.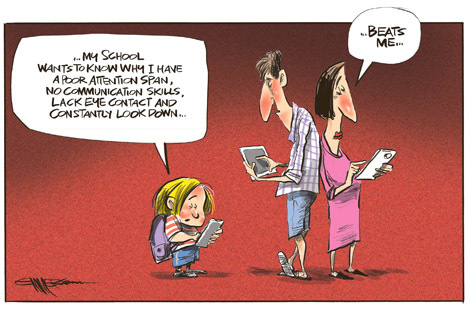 Beginning Teacher- Provisionally Certified Teachers sharing their experiences from ITE. Their insights into their ITE courses, experiences and ideas have been extremely insightful and your feedback has been greatly appreciated.
Sir David Giles
Relationships in Education
Why are we doing this? What is the purpose of education?
Relates to the fullest formation of each learner, in terms of their dispositions, character (resilience, adaptability), capabilities, understandings and skills that enables and engenders inter-dependence.
The purpose of education has relational intent
The educational process is inherently relational and experiential?
The participants are relational beings
The organisation is a relational entity, the relational culture being, more than the sum of the parts.
Nature of relationships
We are always in relationships

Relationships are always mattering

Being in a relationship is like being in a play of relating (its not like reading script)

Relationships exist between us
Relational sensibilities are shown within our experiences
Nous

Tact

Attunement

Improvisation

Resoluteness

etc
These things change the relationships you have the nature of the relationships and the mood within the class/staff etc.
We are trying to grow practical wisdom- they have reflected on their practice and their experiences in context and in placement and grown as a result.
We need to grow this 'hidden curriculum' and we need to do this in ITE and in schools.
Resourced differently- What are the outcomes from Normal Schools?
Are we there yet?
Where is the cutting edge?
Our moral and ethical purpose and mandate- stewardship, growth, formation
Aspirational statements.
Are normal / model schools leading the innovation and discourse on schooling / professional experience?
Principals as pioneers, instigate and improvise hands on. (no 2 days are the same, we never get there-keep pioneering)
Principals as guardians of the organisational culture
Innovations
-School based ITE on campus.
-Mary McKillop- 100% ITE on site.
-Extended practicums (10 weeks). Rural example.
-CUSP project.
-Make innovative practice public- share them (research and publications)
How can we instil innovative practices within the executive and the NAMSA group? Different people or groups selected to working parties to develop- (Curriculum development, pedagogical developments, organisational developments.)
What are the questions you want researched by universities?
How can a university support you to make public your developments.
What are your aspirations for research in your school / associations.
What are you continuing to want to be?
Day 3
Code of Practice- Waveney and Stuart speaking to the group about the code of practice, what it means and how we can gather evidence to meet the criteria of the code of practice.
This is aimed at valuing and measuring our special character as normal schools and reflecting our practice against these indicators.